Meet the new ESPCC Soccer Director
---
---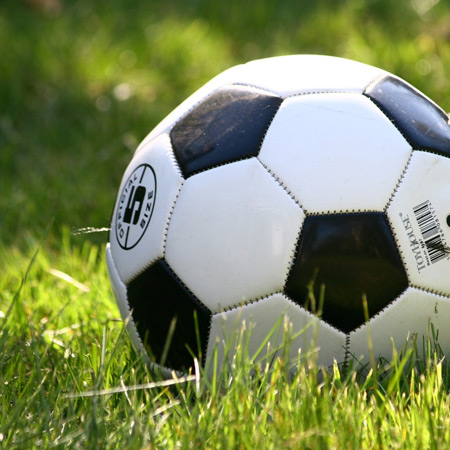 ---
Hi There, my name is Ross Reid, and I have been a resident of the East St Paul community since 2009 when my family relocated to Canada from the UK. Born and raised in Scotland, I have been actively involved in the sport of soccer ("football" to us Europeans) for a long time now, some of which I share below....
I have played &/or coached soccer for over 40 years now, predominantly as a youth growing up in my native Scotland but also in England (1999-2009) and more recently in Canada (2009-Present).
As a youth player (7-18) I was a member of several championships & cup-winning teams in both school & youth soccer competitions, representing my youth club (Lenzie Youth Club) during travels to international tournaments in Scotland, Ireland, England, France, Holland, & Norway. I continued to play soccer competitively while attending University (Glasgow University, 5 years) before injury caused early retirement at age-28, after which I continued playing recreational soccer and developing my coaching experience.
In more recent years (2012-2022) I have coaching a number of youth teams in Canada as a lead &/or assistant coach, I estimate coaching over 25 teams my sons have played on while developing their passion for the game, including experiences at Gateway Recreation Centre (4-8-yrs-old (2012-2017), Phoenix Soccer Club & Academies (9-12-yrs-old (2017-2019), AK Academy (2019-2020), and more recently with Bonivital Soccer Club (2020-Current).
I have completed all Community Coaching certificates during his time in Canada (Level-1/2/3) and I am currently trained to Provincial-C-license level with an interest in developing further. I enjoy working with young athletes while passing on my knowledge & passion for soccer to players of all ages hoping to help young players get as much from the game as I have, both as a sport but also an activity that teaches life skills including teamwork, discipline, and respect for colleagues.
Complementing my 'direct' experience with soccer, I also had a unique opportunity working on the administrative side of the sport when I was invited to work with the Scottish Football Association (1998) while completing my professional studies as a PhD student in scientific research (Virology!). I supported the SFA in all manner of administrative activities related to soccer planning, preparation, and implementation, including supporting the SFA's role as the host country for the European Championship Finals Tournament (U15), and preparations for the World Cup Finals Tournament (France-1998), before travelling as a member of Scotland's "Tartan Army" (Fans) to each of the games that Scotland played during the World Cup competition. I have such wonderful memories of watching Scotland compete in the opening game against Brazil, before driving thousands of kilometers around France to watch their subsequent games against Norway and Morocco.
I look forward to continuing to work with young players, teams, coaches, conveners, and administrators, supporting the East St Paul community in the beautiful game of football ("Soccer" to Canadians)!
Kind regards,
Ross Reid
ESPCC Soccer Director